The failure of the US Government to agree a budget with Congress is having some interesting effects.
NIST appears to be completely shut down: (Click images for full size).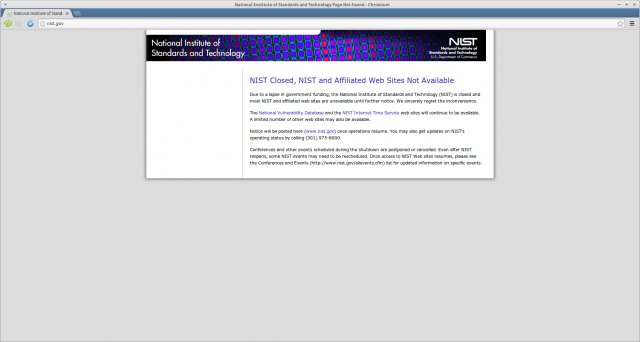 The NSA says "Due to the Government Shutdown, this site is not being updated." (Though one assumes that they are still being funded….)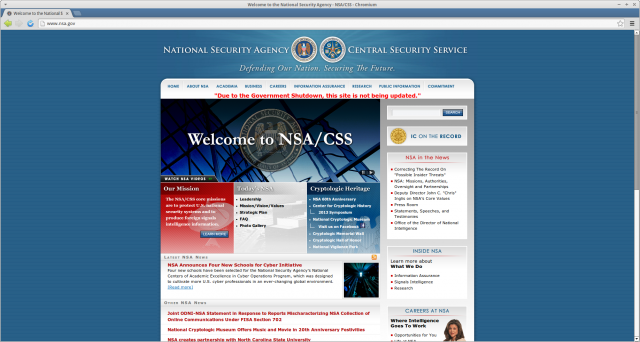 Whilst the Whitehouse simply blames Congress.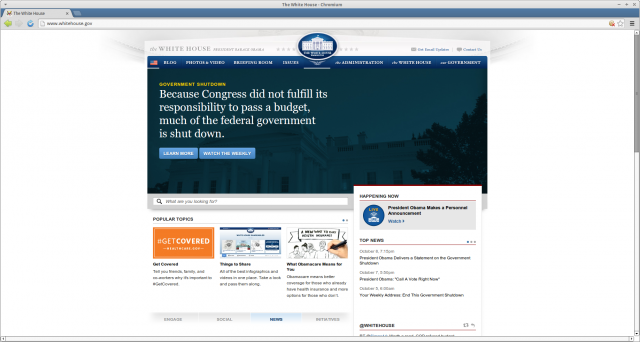 God bless America.