An attempted quick search this morning using ixquick over tor drew a blank. In fact I hit a brick wall as the screenshot below will show.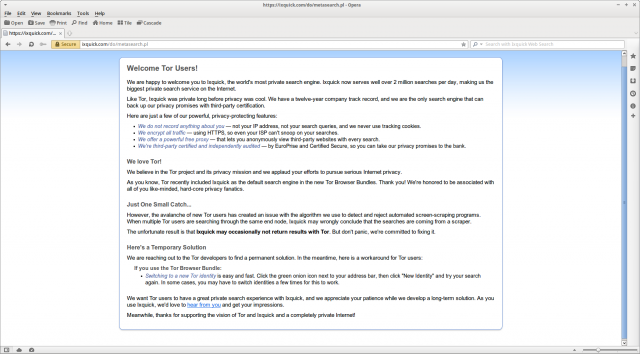 The commentary provided by ixquick is self-explanatory (click the image if you have difficulty reading the snapshot), but I can't help feeling that this problem should have been foreseen and dealt with in advance. After all, google has long reacted badly to tor based searches so it is not as if the volume issue could not be predicted. And tor users tend to react badly to any "unexpected" results from tor usage. We are paranoid enough as it is……
Fortunately, a refresh, using another exit node cured the temporary glitch and I got the results I wanted.