but I just can't resist it.
The Cabinet Office has launched a trial version of a new central government portal called alpha.gov.uk (snappy title). This trial site is a taster for what the designers hope could be a "new, single UK Government website".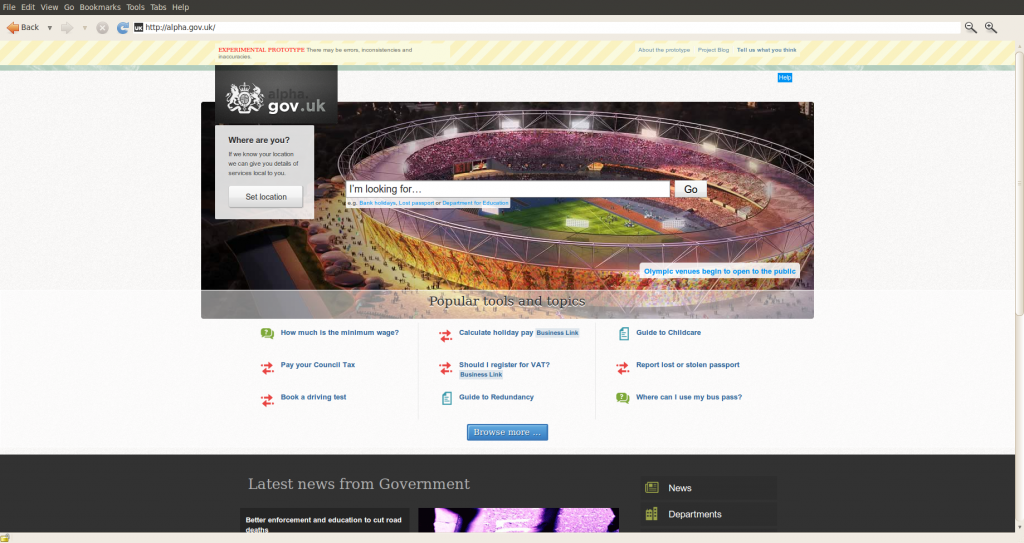 I cannot help but be amused by the fact that one of the "popular tools and topics" the authors have chosen to showcase on the front page is "guide to redundancy". Someone, somewhere in the Cabinet Office has a wry sense of humour.